Glenorchy City Council has teamed up with Glenorchy residents to start a Waste-Wise Advisory Group. This group is made up of committed residents who represent different sized households, at different life stages, from different parts of Glenorchy, who want to make a positive difference in our community.
Members of the Waste-Wise Advisory Group are excellent recyclers and household waste managers, with home waste systems in place e.g. compost bins, worm bins, pets or livestock that eat organic waste.
The goal of this community group is to provide advice, support and recommendations on household waste reduction programs, including but not limited to:
Reviewing the Food Organic Garden Organic (FOGO) Exemption Criteria for good waste diverters;
FOGO public information sessions, e.g. volunteering at school fairs, festivals or events
Development of a residential FOGO competition and subsequent monitoring;
Public waste diversion education, including composting.
If you would like to join this volunteer group we'd love to hear from you - please call the Waste Services team on 6216 6453. Please read the Terms of Reference which determines the full scope and group format.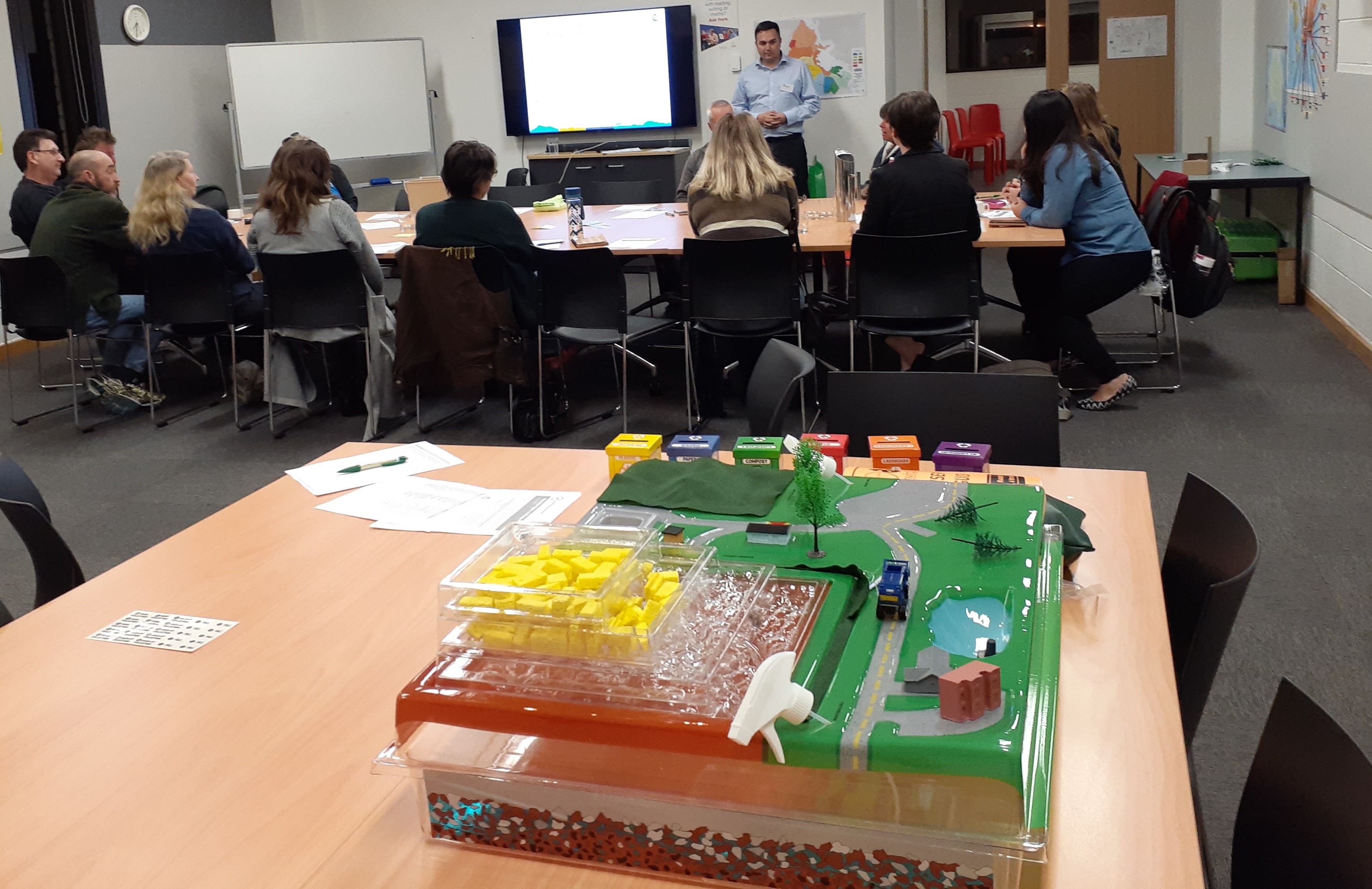 Members of the Waste-Wise Advisory Group discussing the community awareness and roll-out campaign for the new 3 bin waste service (FOGO) being launched in February 2020. In front is a model of a modern landfill - one of the education tools available for public events to show how landfills work, why they release the powerful greenhouse gas methane, and why we need to reduce the volume of waste being buried in them.