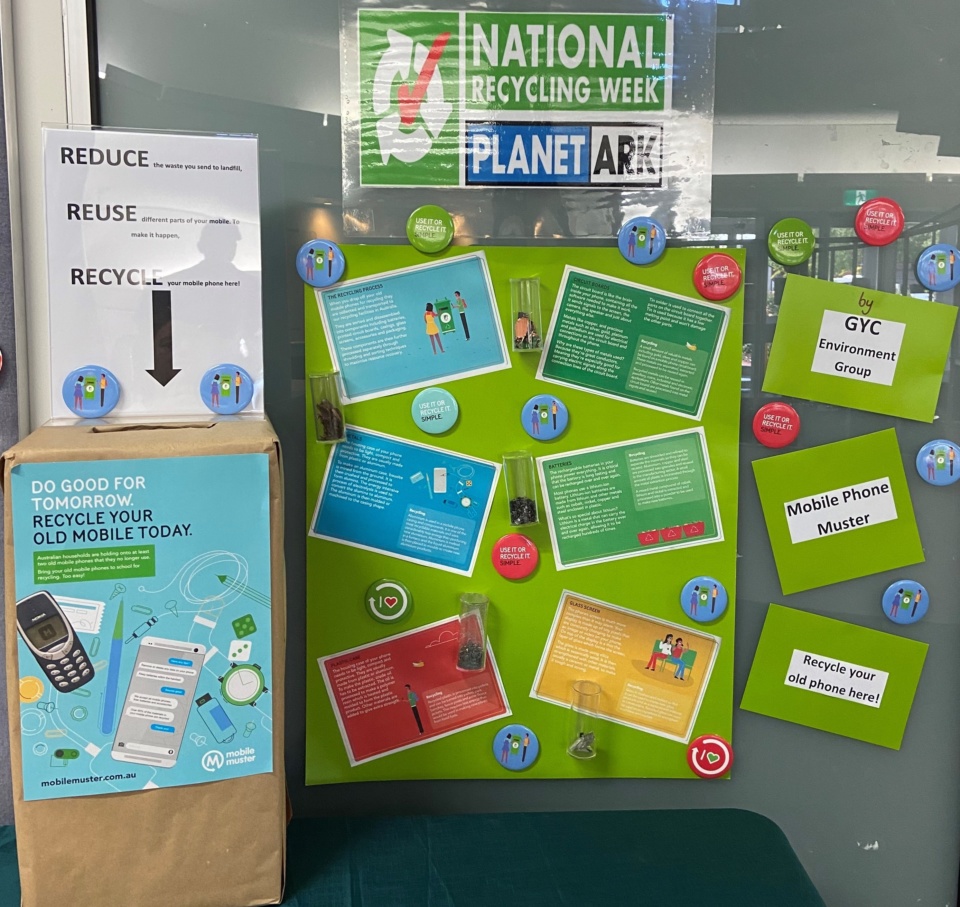 A big thank you to Guilford Young College Environment Group!
For #NationalRecyclingWeek they researched MobileMuster and created this educational display at Council Chambers on mobile phone recycling.
Fact: Over 90% of the materials can be recovered and used again! And it's not just phones - MobileMuster also take:
- mobile chargers and accessories and packaging
- mobile wireless internet devices
- smart watches and fitness trackers
- VR headset and accessories
Many Australians have at least one old mobile phone and/or accessories sitting in a drawer at home. How about a #SpringClean for #NationalRecyclingWeek? Put these items by your front door ready to take to a MobileMuster drop-off box - schools earn points for phones recycled.
Drop-off locations include:
Holy Rosary Catholic School Community
Springfield Gardens Primary School
More info, including easy instructions on how to transfer / delete all personal data: