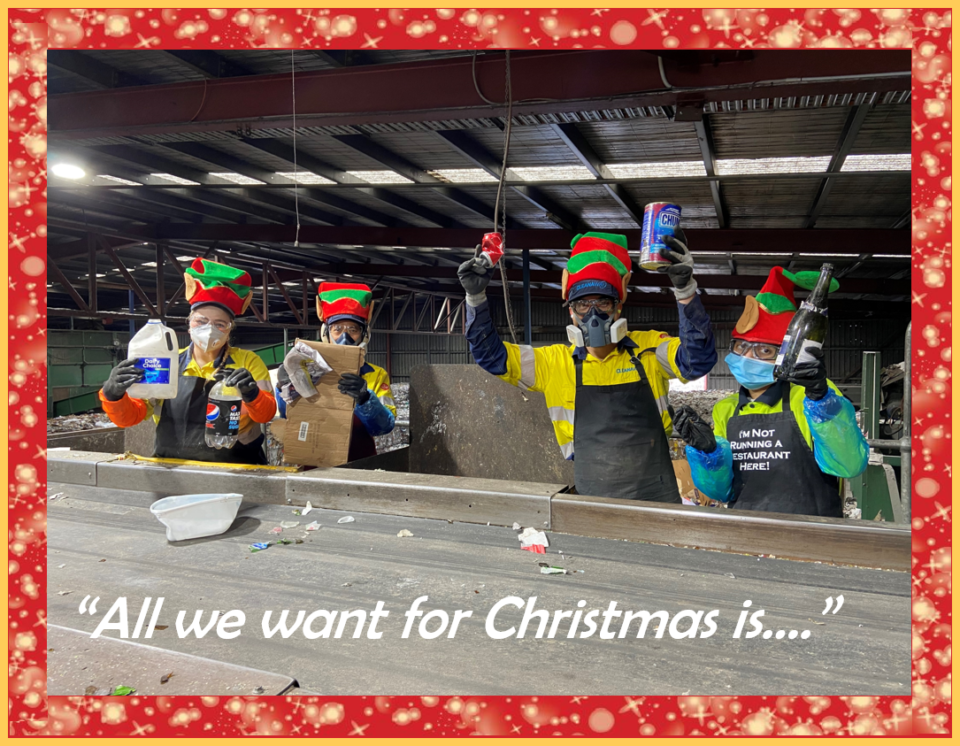 🙋 Did you know the items you place in your kerbside recycling bin are sorted by hand? 🖐️
Make the staff at your local Materials Recovery Facility's Christmas wishes come true and don't put the wrong things in our yellow-lidded recycling bin!
The ONLY items that go in our kerbside recycling bins are:
♼ paper and cardboard
🧴 glass bottles and jars (remove lids and put in recycling bin separately)
♻️ plastic containers no. 1,2,3,4 & 5 (look for number in recycling triangle)
🥫 aluminium and steel cans
Check out our waste-map for local drop-off places for other recyclables that don't go in kerbside bins: https://wastestartswithu.com.au/waste-map
Don't forget to download our free mobile phone app Recycle Coach, which can also send you handy reminders of collection days and includes a calendar of public holiday changes to collections.
📷 MRF team in Derwent Park sorting recyclables in festive gear