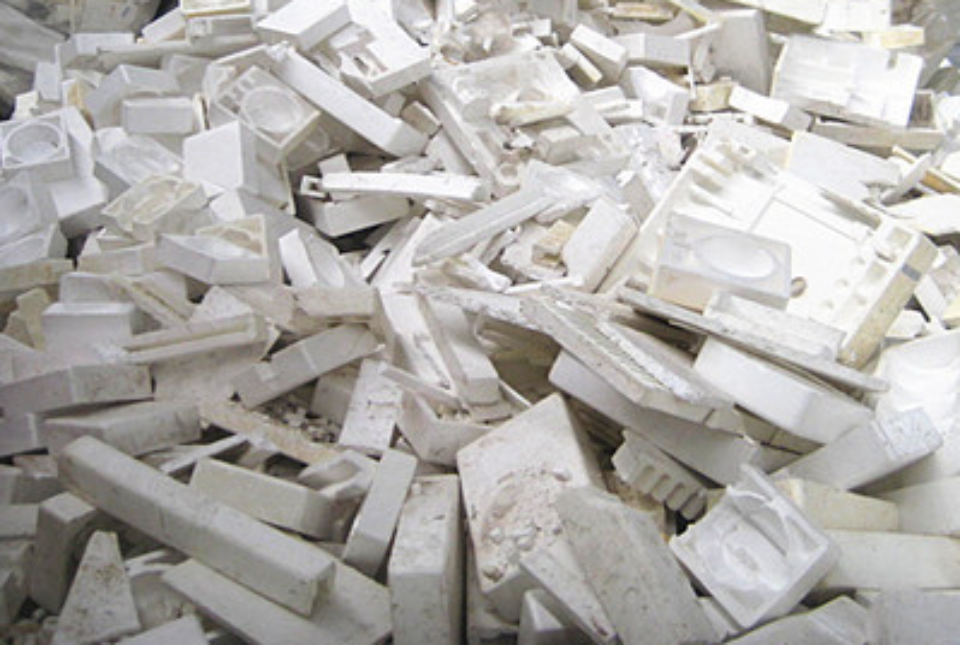 None of the soft polystyrene packaging used with supermarket or takeaway foods can be recycled in the Glenorchy area, nor can the hard white molded packaging or soft 'peanuts'. Being so soft, polystyrene gets crushed in recycling trucks and ends up contaminating other recyclables such as paper or glass.

Remember, no polystyrene in the recycling wheelie bin!
Top tips for polystyrene:
🙅‍♂️ Avoid completely if possible, polystyrene is a big litter and storm-water problem around the world, plus it lasts for 1000s of years buried in landfill, where it can break down into micro-plastic.
🙋‍♀️ Use your own containers or choose brands with more sustainable packaging. Check with shop staff and ask them what options you have, you may be able to leave polystyrene packaging with them to re-use or recycle.
👏 If you do end up with polystyrene at home, check the internet for good tips on how to re-purpose and re-use.