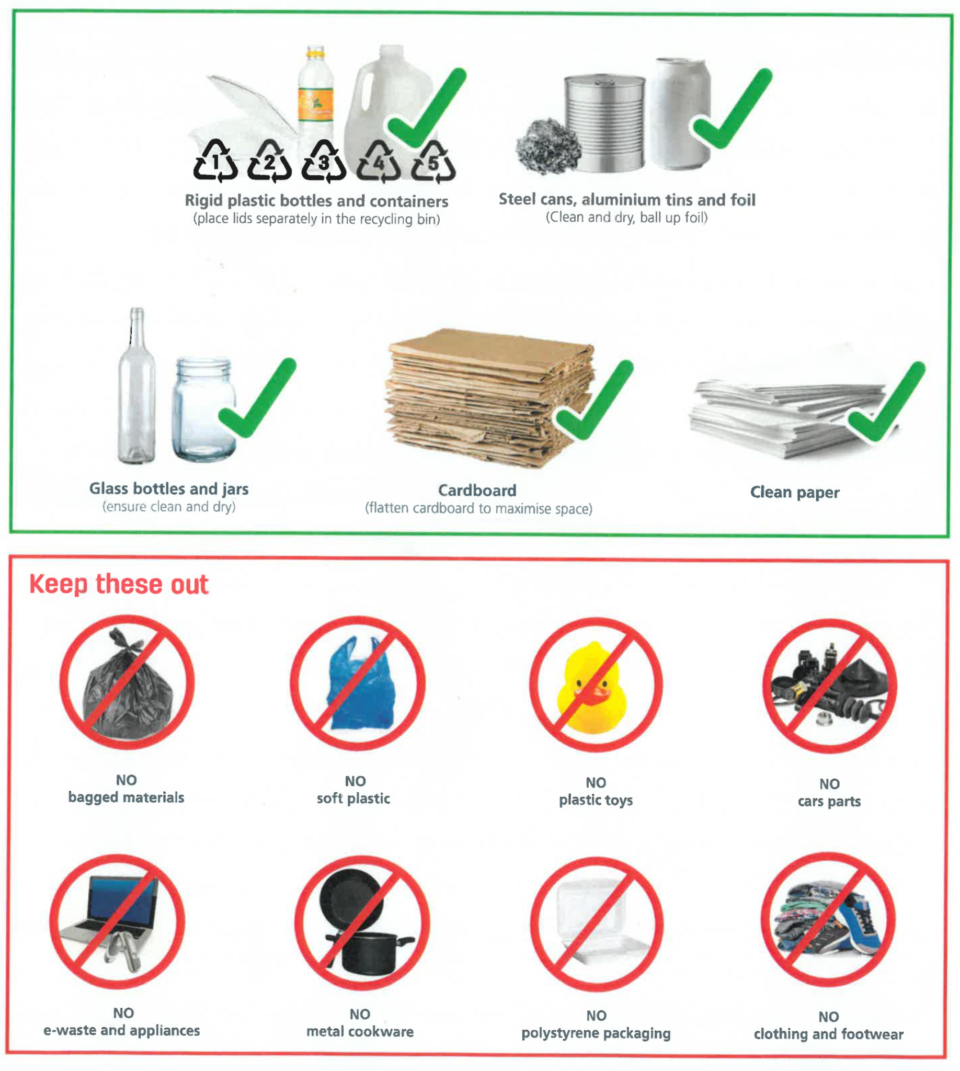 The waste management company Cleanaway runs the Derwent Park recycling facility (the MRF*) and they've given us this handy picture guide.👏

Kerbside bins don't take all recyclables, only the higher volume items that can be sorted by their staff and machinery into 'single streams' of product types.
Once sorted, they get sent to other businesses to be turned back into raw materials for manufacturers and businesses.
This process has to be sustainable 🌏 e.g. not use up more resources than it produces.
How can you help?
✅ Only put the right things in your kerbside ♻️ bin

🛒 Take your soft plastic to supermarkets for recycling

👀 Look for local drop-off points for other recyclables e.g. e-waste, batteries, oil https://wastestartswithu.com.au/waste-map

💲 try and rethink, reduce and re-use before you buy

*Materials Recovery Facility