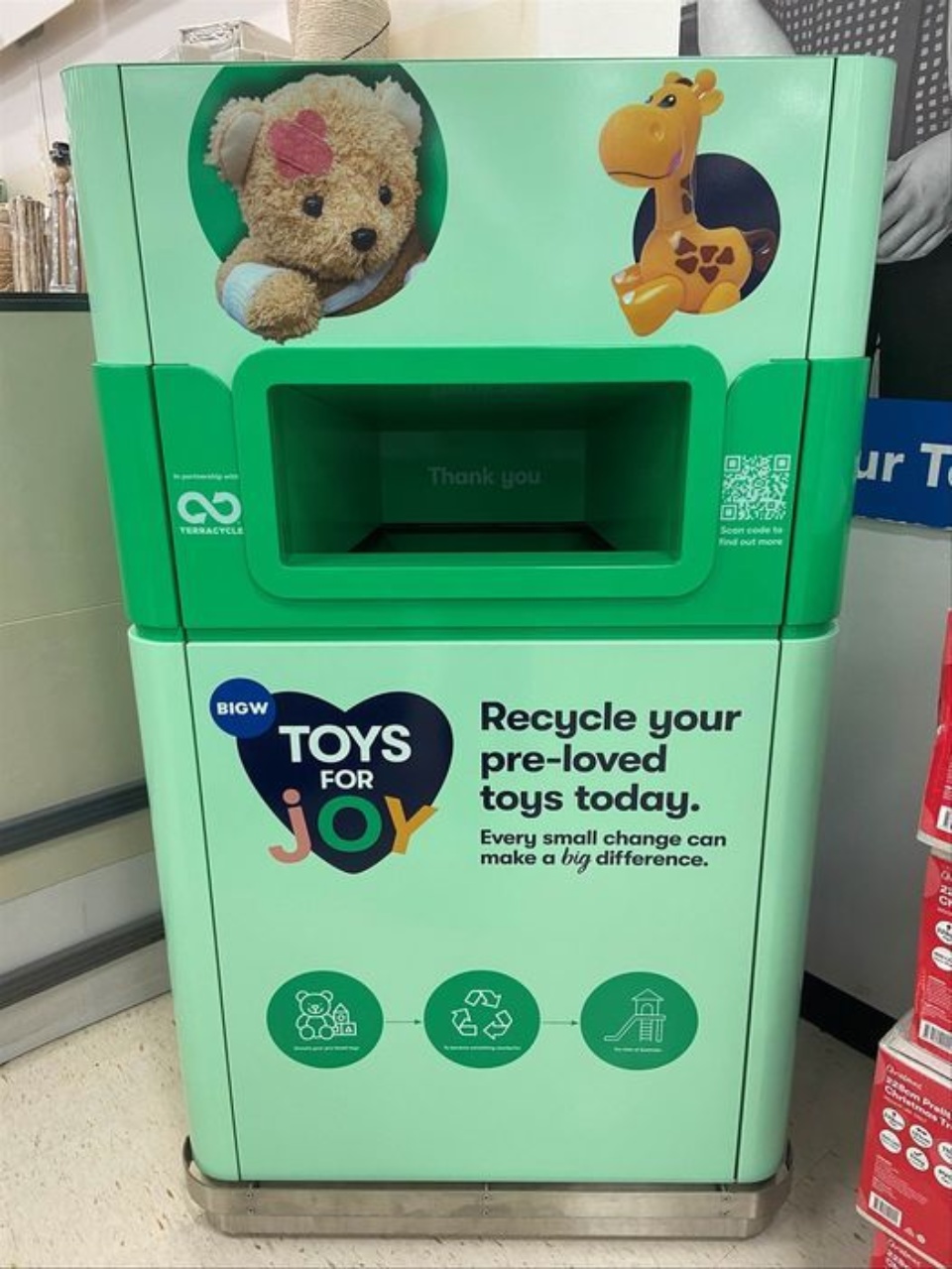 Toys for joy - BIG W in partnership with TerraCycle Australia are now taking unwanted/broken toys to be recycled into joyful projects for kids.
Remember, in the lead up to Christmas, be mindful of where you dispose of unwanted toys. This is a great option for Glenorchy but don't forget to consider
Donating good quality toys to charity
Support Christmas giving appeals if you have unwanted brand new toys
Look for sustainable gifts and reduce future impact on landfills.
For more information on Big W's toy program: https://www.bigw.com.au/toys-for-joy
Yes, accepted! - Toys or toy pieces, cards, dices, game boards, packaging from board games, books with sound, handheld electronic games and players, remote control vehicles, electronic stuffed animals, baby toys, building sets, stuffed animals, puzzle pieces, game pieces and action figures.
Not accepted - books; batteries in toys; board games; wooden toys; Play-doh, paint and slime; pens, pencils, crayons or paint brushes; oversized toys such as bikes, scooters, skateboards; sports toys such as soccer goals.