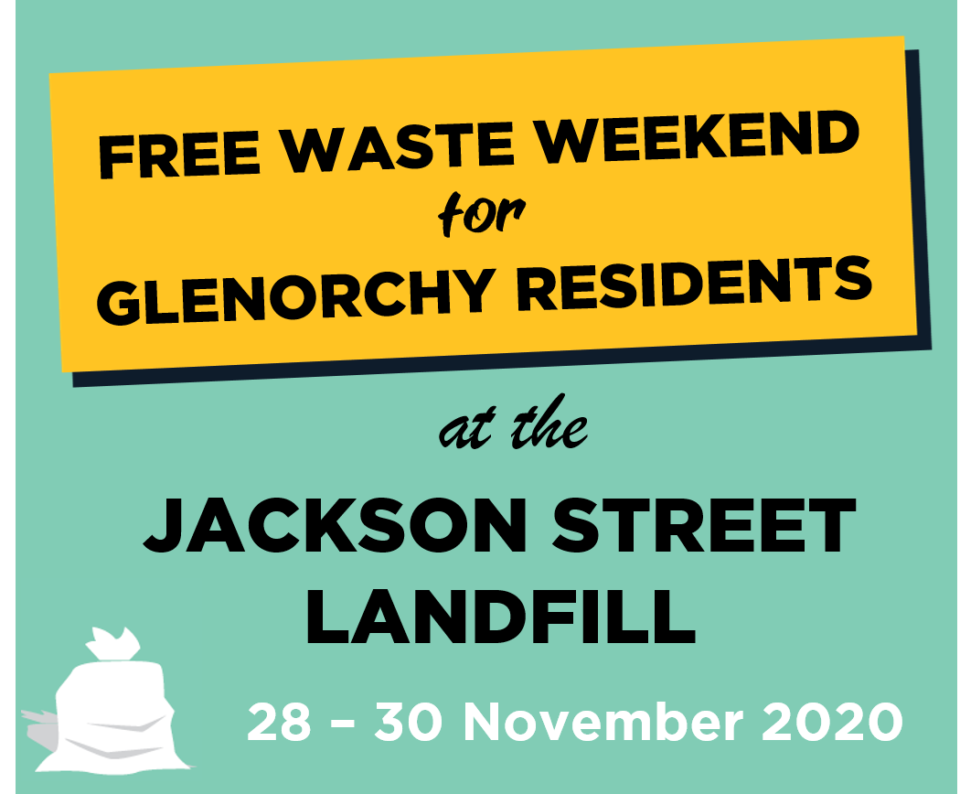 We're offering all Glenorchy residents FREE ENTRY to the Jackson Street Waste Management Centre on Saturday 28, Sunday 29 and Monday 30 November.

To verify you are a Glenorchy resident and gain free entry, just show your driver's licence to the tollbooth operator. Only domestic quantities of waste will be accepted, such as a standard ute load or box trailer. Free entry does not apply to waste such as tyres, paints, chemicals, mattresses, asbestos, other hazardous waste, or commercial waste.
You can also drop off recyclables at the Recycling Centre just before the Tollbooth entrance (on the left), and unwanted but good condition items in working order at the Recovery Shop (on the right). Check first what items are accepted on our waste map:
www.wastestartswithu.com.au/waste-map.
We expect this to be a busy event, and our staff will be working hard to ensure that wait times are kept are as low as possible, so please be patient with us.
Weather may impact opening times, so check out any tollbooth traffic in real time before you leave home by visiting our live-cam at www.jacksonstlandfill.com.au.
Normal landfill opening times apply:
Sat 9am – 4pm
Sunday 9.30am – 4pm
Mon 7:30am – 4:15pm
A list of frequently asked questions about this event can be found here.
Want to be notified if weather cancels the event? Jump onto our Glenorchy City Council Facebook page and click 'going' on our Event, and we can quickly let you know if bad weather is forcing us to reschedule on the day.