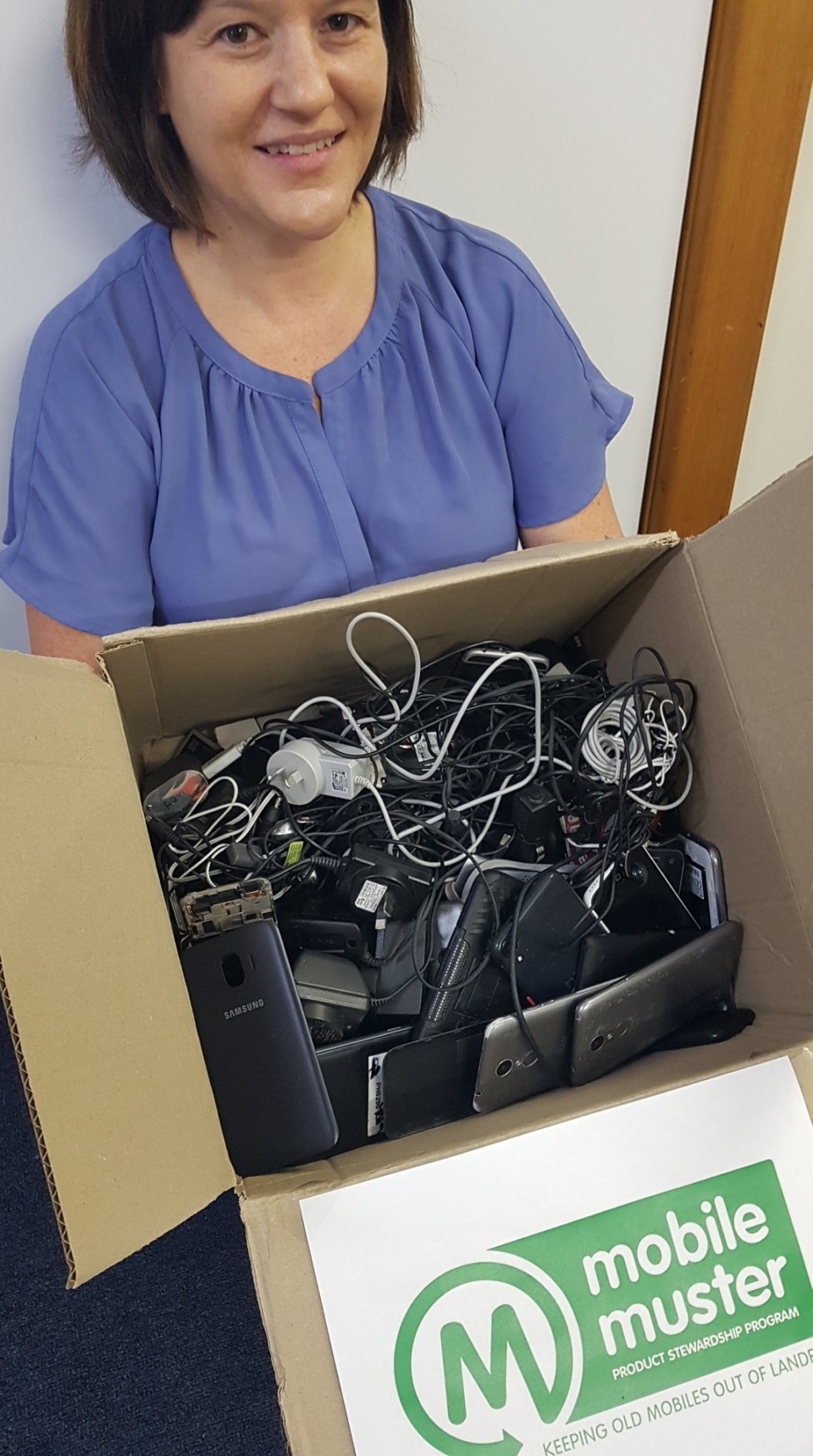 Yee-haw! Round up those old mobile phones for MobileMuster!
GO FOR ZERO WASTE
No-one wants to see an old phone going to waste particularly when an estimated FIVE million broken or unused phones are sitting in Aussie homes. MobileMuster ensures that all the materials that have gone into making your phone can be recovered and used again. Recycling conserves our precious natural resources and protects the environment.
GO FOR ZERO HASSLE
MobileMuster is your hassle-free recycling program. They accept all makes and models of mobile phones, accessories and wearables like smart watches.
With over 3,500 public drop off points (including our Council Chambers) plus free post back options we make it easy and accessible. https://www.mobilemuster.com.au/recycle-a-mobile/
GO FOR ZERO FOOTPRINT
MobileMuster are committed to reducing their impact and delivering a product stewardship program that is environmentally and socially responsible.
Photo: The latest haul from our Chambers collection point. All packed ready to head to be picked up by MobileMuster - thanks team!