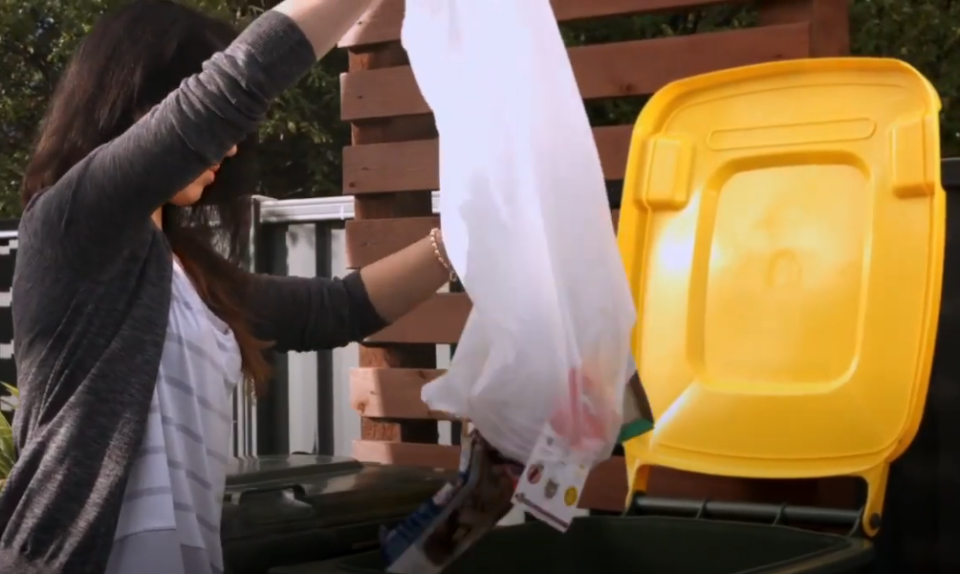 🤔 Do you know why you can only put loose items in the recycling wheelie bin? The recycling facility will send anything in a plastic rubbish bag to landfill, and that costs us all.
Every recycling truckload is examined for contamination, and if there's too much (e.g. plastic rubbish bags, general waste, food and organics) then there's a penalty fee, and the whole truckload gets rejected. And, as with all wheelie bin contamination, rates money then has to pay to get it trucked back and buried in landfill. 🤷‍♀️

So please, no plastic bags (of any kind!) in the recycling bin.

🙋‍♀‍ Reminder! Recycling bins are being randomly audited by contractors in October. Contaminated recycling bins may not be collected from the kerb.
Are you a good sort? Watch this fun 4min video on recycling in Tasmania from Rethink Waste Tasmania: