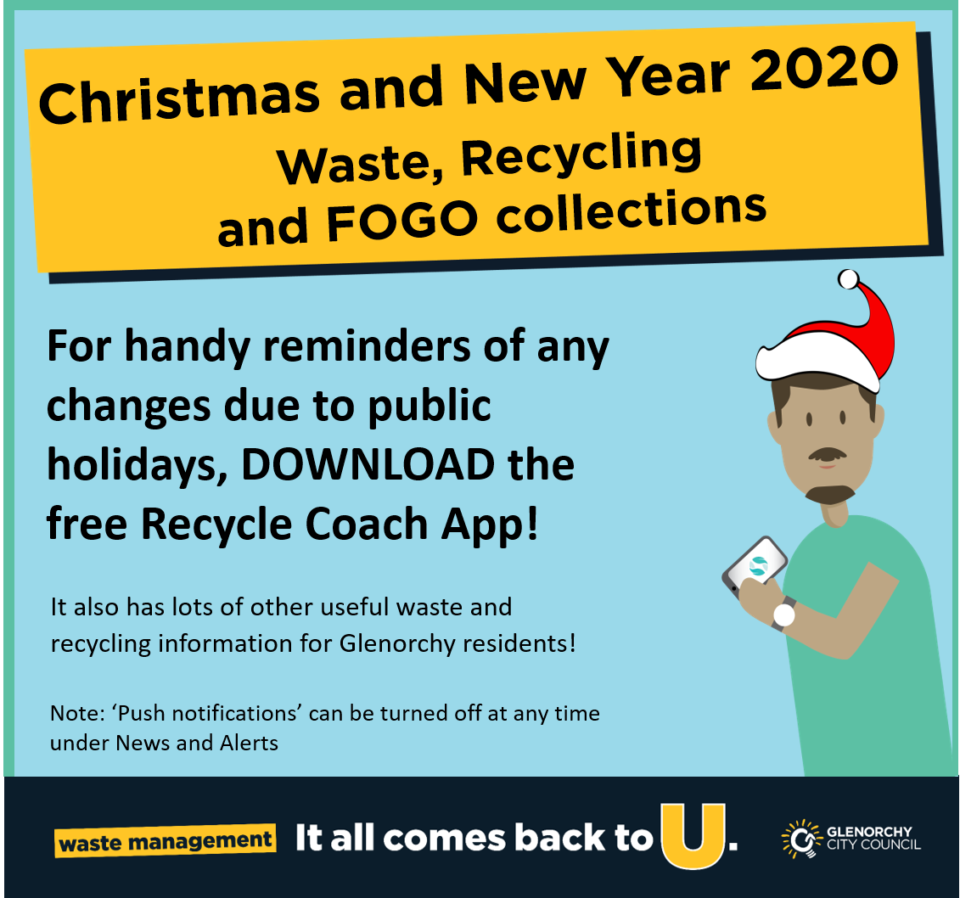 Any waste, recycling and FOGO bins due to be collected on Friday 25th December will instead be collected on Saturday 26th December due to the Christmas Day public holiday. This includes units with weekly shared services.

To make sure your collection goes smoothly, please check the following:
TIME: wheelie bins are on the kerb by 6am on Saturday 26th December.
LIDS: must be closed and facing the street - no overflowing bins, or rubbish sitting next to bins, will be collected.
ACCESS: they are not blocked or hidden by parked cars, trees or street poles.
WEIGHT: they don't weigh more than 70kg as this will damage the mechanical lifting arm.
CONTENTS: Be a good sort! Food and green waste go in FOGO bins, only accepted items in recycling bins, all other waste (except hazardous waste) goes in your general waste bin. Check out our waste-map for a guide to local drop-off locations for other recyclables e.g.batteries; electronics, hazardous waste. For handy reminders on public holiday collection changes and other useful waste and recycling information, download our free App Recycle Coach! 📱
There are no other changes over the Christmas and New Year period and all other waste collections will occur as normal, including Friday January 1st.
Please call Veolia on 6244 0000 with any waste collection queries during Council's Christmas closure period - Council Chambers will be closed from 12 pm, 24th December until 8:30 am, Monday 4th January.
On behalf of the Glenorchy Council Waste Services team, we hope everyone has a safe and happy holiday break. 🎄 😊